"The US is luxury's largest market. Japan still remains a large luxury market in terms of absolute size. However, China is the true star of the region"
– Claudia D'Arpizio (Bain & Co. Analyst)
China: the luxury market for present and future
While the high-end luxury goods market is stagnant or decelerating for many brands across developed Western markets, the Asian region is accelerating at a breath-taking pace. While many luxury brands focused on European or American market may be recovering from the Christmas bonanza, those within Asia, especially in China cannot rest. The Chinese New Year is around the corner and that is one BIG event in global luxury's calendar from the past few years.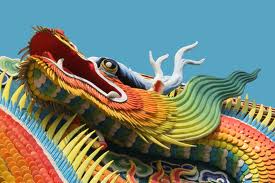 In one of our observation studies carried out in some top luxury stores in London, we found a large number of clientele to be Asian and a significant number of them happened to be Chinese.
The Chinese luxury tourist is slowly but steadily taking the place of what Japanese tourist did for decades. It is believed that, as much as 50 per cent of total sales of luxury goods in many important European luxury markets including London, Paris and Milan, is associated with the Chinese luxury tourist. Bain & Company estimates merged with the World Luxury Association data suggests that Chinese tourists spent USD 50 billion on luxury goods in Europe itself and when considering the domestic Chinese market, the Chinese consumers in total may account for 15 per cent of the overall global luxury market. It is also believed that in coming decade or so, China will be the second largest luxury market in the world. The leading brokerage and investment group CLSA is even more enthusiastic and optimistic stating that China may become world's largest luxury market in the by 2020.
Chairman and Chief Researcher at the Hurun Report, Rupert Hoogewerf captured the Chinese luxury sentiment (especially for the Chinese New Year) beautifully when said that "The Chinese love affair with gift giving is one of the key drivers for luxury brands. The money spent on gifting, especially at Chinese New Year, is staggering compared to the West."
The gift-giving opportunity: Chinese new year
It is believe that 25 per cent of all the luxury goods bought by Chinese are either a form of personal or business gift. This aspect of consciousness towards others self-concept is captured in two of my earlier studies. (Effects of interpersonal influence…  and  Status consumption in cross-national context)
Within the Greater China region, Giorgio Armani Group operates nearly 300 stores. Accordingly to insider estimates, the group wants to open 35 more stores each year within China. Similarly, PPR Group, which had 54 Gucci stores and 27 Bottega Veneta has much larger plans for the region overall.
While there are number of Chinese patrician consumers, most belong to parvenu category (Segmenting the luxury brand consumers). The young Chinese consumers enjoy showing off their luxury-brand logos as symbolism is such a significant factor within Chinese culture.
With all these happening in China, if a company has not got its China strategy sorted, I think it should do so urgently.
What is your Chinese New Year luxury strategy?