Recently, I came across an article which focused on "15 reasons
[why] luxury brands must be on twitter"
1
. When I started reading those 15 reasons, it got me a bit worried. I was unsure as to if any of those reasons really had a merit for a luxury brand. Like most academics, when I read lists like these, I generally tend to do what academics do first. Research – to find out the scientific basis for such list.
Funny enough I came across a recent study carried out by an analytics company in the US, called Pear Analytics2. The study was conducted by looking at the content of 2,000 randomly sampled twitter messages from the public stream of Twitter. The analyst then separated these messages into six buckets: (a) news; (b) spam; (c) self-promotion; (d) pointless babble; (e) conversational and (f) pass-along value.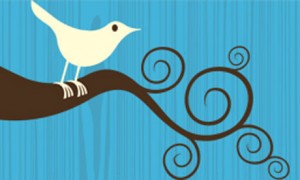 The striking result of this study was that more than 40% of the total twitter posts were put in the category 'pointless-babble'. Furthermore, some of the top 15 reasons mentioned above suggest the use of twitter for (a) news and (b) self-promotion. However, these two put together had not even a double-digit share of the twits (News – 3.60% and Self-promotion – 5.85%).
The study also revealed some other striking stats which have not been captured in mass-media. For example, 1 percent of the addicts contribute 35% of the total visit to twitter and 72% are just passers-by. These 1% consumers must be those extremely tech-savvy people I believe.
Another report by Gizmodo (one of the highly ranked tech-site) mapped twitter users by asking if only 100 people were on twitter how would it look like.3 It had similar results which demonstrated that there would be 5 loud-mouths in these 100, but more than 50 people would be lazy (not twitting even once a week and therefore hardly visiting) and 20 dead (with empty account). A report from TechCrunch (another highly regarded tech-site), also suggested that facebook has 12X the number of 'addicts' compared to twitter and stumbleupon can drive more traffic to your website than twitter.4
No doubt twitter is being talked about everywhere, however in light of the above evidence, is it really a place luxury brand or any brand other than technology brands should be?
I wanted to answer this question from a different perspective. This brought me back to some of my earlier posts regarding 'what is luxury?' and 'importance of luxury value perceptions'. Luxury is an intricate web of emotions and can it be captured in 140 characters (and that too with a shortened link of some sort if the company is trying to drive some traffic to a specific webpage or website). Secondly, with 40% babble around the message what value will that message generate and what are the chances that it will stand out? Third, what are the chances that the real consumers will read it and take actions on the basis of these? With all due respect to the original author of the above mentioned 15 reasons, I beg to differ significantly and following are the reasons why I do so.
Looking at the 15 reasons posed by the author, I thought:
Will a company be able to convey that it is a dynamic, forward-thinking brand by being on twitter? Or will it be able to convey this by actually innovating and getting promoted by the people who are in the know?
Are luxury consumers really on twitter?
Have luxury companies made fun of their competitors in any sort of media? Differentiation and uniqueness is what drives luxury, isn't it?
Do Gucci, Hermes, LVMH really need to be found? Hermes' quarterly profit as announced today has risen by 55%.5
Are the patricians and parvenu really on twitter? If not, does a brand need to show its supreme desire is to serve these premium clients and customers?
With 40% of the twits being pointless babble does a brand need to leverage the massive momentum Twitter has garnered from offline media?
After decades of research behind us we are still not very close to understanding the "know, like, trust" reasons behind buying decisions? Will twitter really reveal that for us?
With luxury brands having strong signals associated with them, do they need to provide clients and prospects with the kinds of valuable tips and information that could come back to you in the form of more business and good will?
Looking at all of the above, will a brand be able to expand its value using twitter?
While most luxury brands are struggling to create a web-presence how relevant and manageable will special and time-sensitive offers be?
Will any brand really be able to offer useful information via twitter?
Will any brand manager be able to respond quickly to any customer care-related questions and issues that may have been aired publicly in a seemingly innocuous tweet or blog post? And doing so quickly may have its own kind of repercussions, isn't it?
Can a brand really give those unfamiliar with the brand a small, delightful taste of what it is by using twitter?
Else than a quirky message (which most luxury brands avoid) how one can express the entangled web of o expressions on twitter?
Will a brand be able "to stay ahead of the curve" using twitter? Really?
Presently, I see twitter as more of a sensationalization tool, rather than a brand-building tool. It would be good for those brands which are sensation-seeking for sure. However, when your clientèle happens to be patricians and parvenus, do you really wish to focus on sensation-seeking of signalling? Probably in future this situation may change but as of now, the question remains on should luxury brands or for that matter any brand (other than tech brands) be using twitter?
While writing this post, my twitter client suggests that (with the 795 people I am following) I have already got more than 393 twits pending to be read if I refresh and instead of reading them, I have closed the client. Your message was lost if it was among them.
References:
1. The list of 15 items can be found here.
2. The full Pear analytics whitepaper can be downloaded from here.
3. The Gizmodo report is available here.
4. TechCrunch report can be found here.
5. Bloomburg on Hermes results.