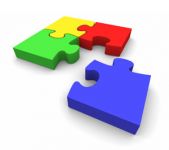 This is a module for the MSc Marketing students.
The present day strategic orientation to marketing has evolved through multiple stages and it calls for using systems and methods, which can enhance the responsiveness of the firm to its stakeholders. The crux of effective marketing action is contingent upon continuous and real-time planning, analysis, implementation and control. The hallmark of strategic marketing, therefore, is proactive and future oriented strategic stance. This module attempts to sensitize participants towards the proactive thinking, dynamism and action orientation of strategic marketing. It will provide insights into the models and methods employed by organizations worldwide to generate sustainable competitive advantage. This module examines key theories within the field of marketing management.  Issues such as analyzing marketing opportunities, developing marketing strategies, enhancing marketing decision making process, managing and delivering marketing programmes will be analyzed from various organizational perspectives.
All the module related information can be found in the document links below.
Module content
Sessions
Marketing objectives and strategy: The customer led business
Segmentation, targeting and positioning
Market dynamics and competitive strategy